A taste of Feelbettr
Written by Anthony Olsen on 22 Nov 2017
Off the back of our inaugural Feelbettr blog post i thought I would share with you some screenshots of the Feelbettr dashboard.
The screenshots highlight the menu manager, content management screens as well as the media library, article edit screen and more.
Content manager
The content manager is a drag and drop, dynamic interface where you can control the order of your articles, edit existing and add new pages as well as publish and unpublish items.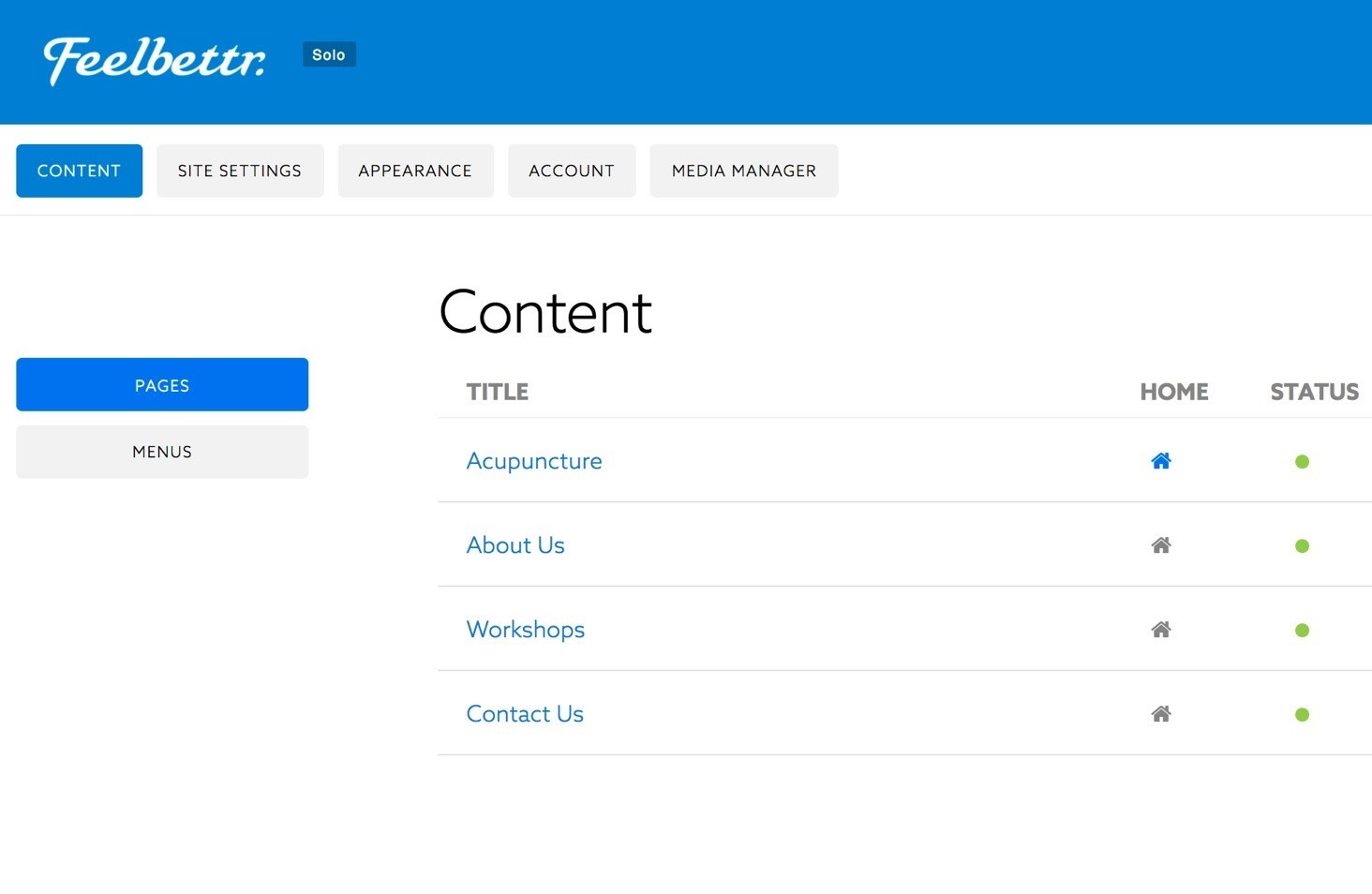 Article edit screen
The article edit view with drag and drop layout blocks and inline editing. What you see is what you get.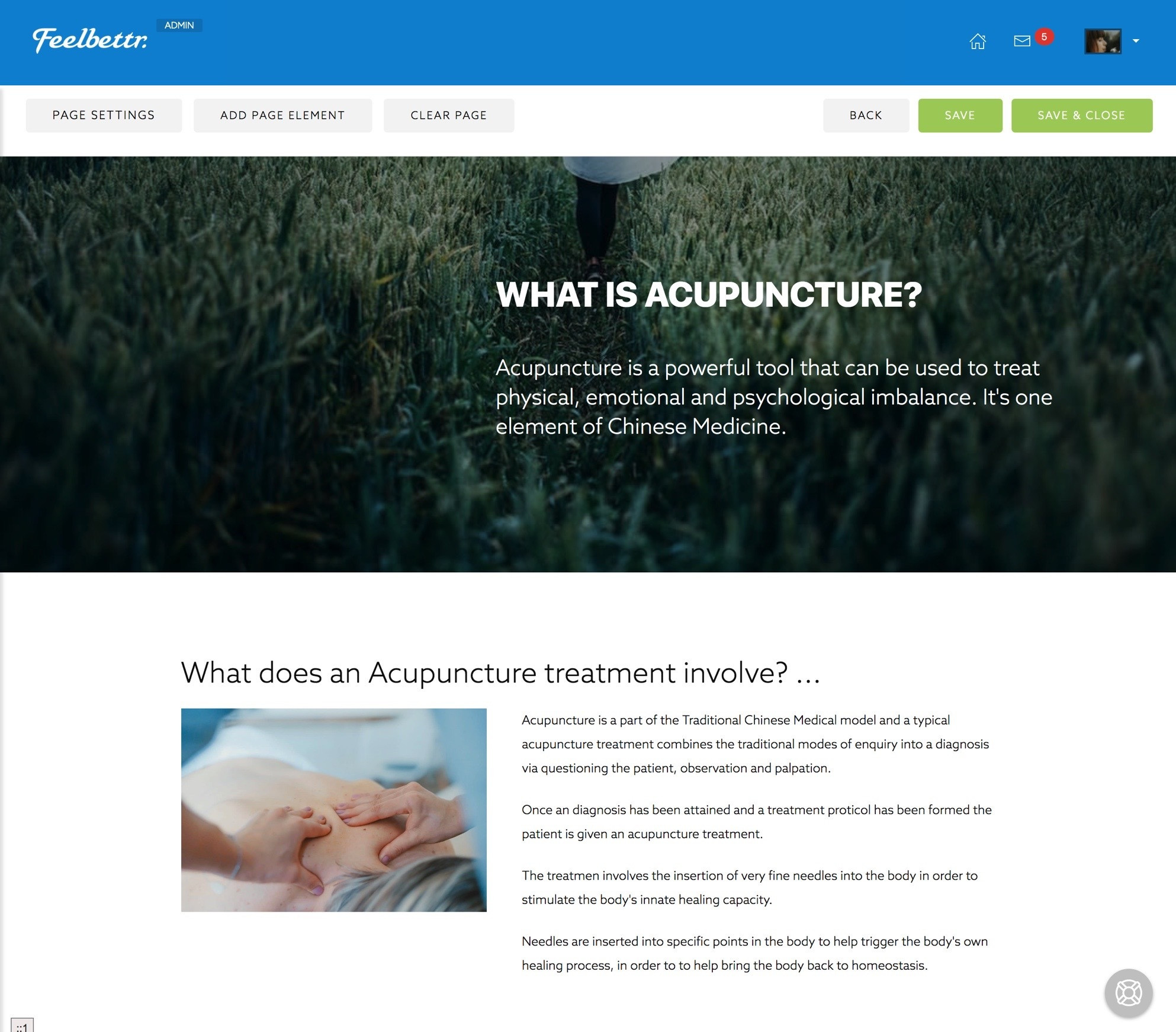 Profile details screen
The profile panel is where common details about your website are controlled.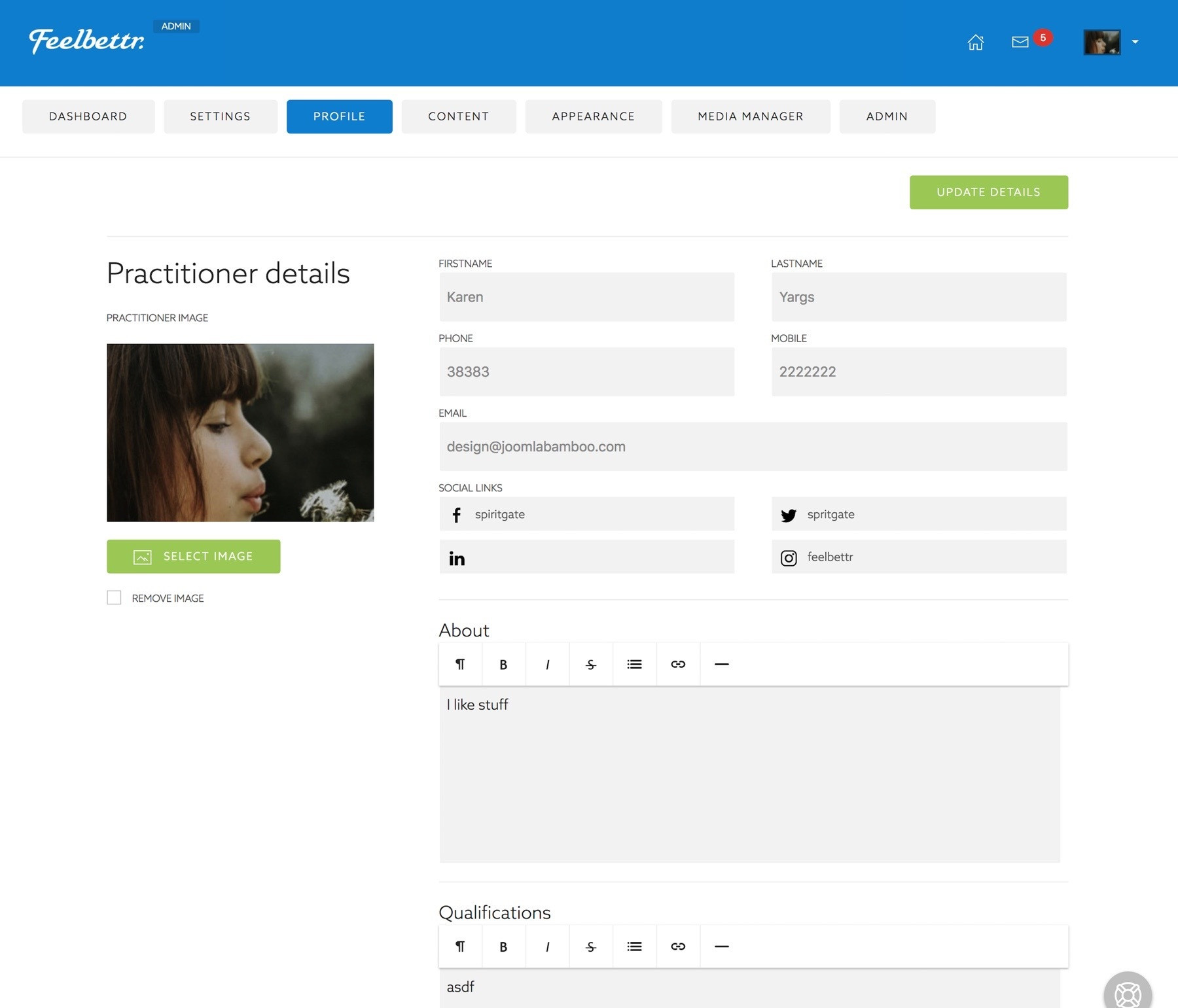 Site Settings
The site settings is where you control things like your profile url, site title, contact form settings, google analytics, mailchimp newsletter forms and more.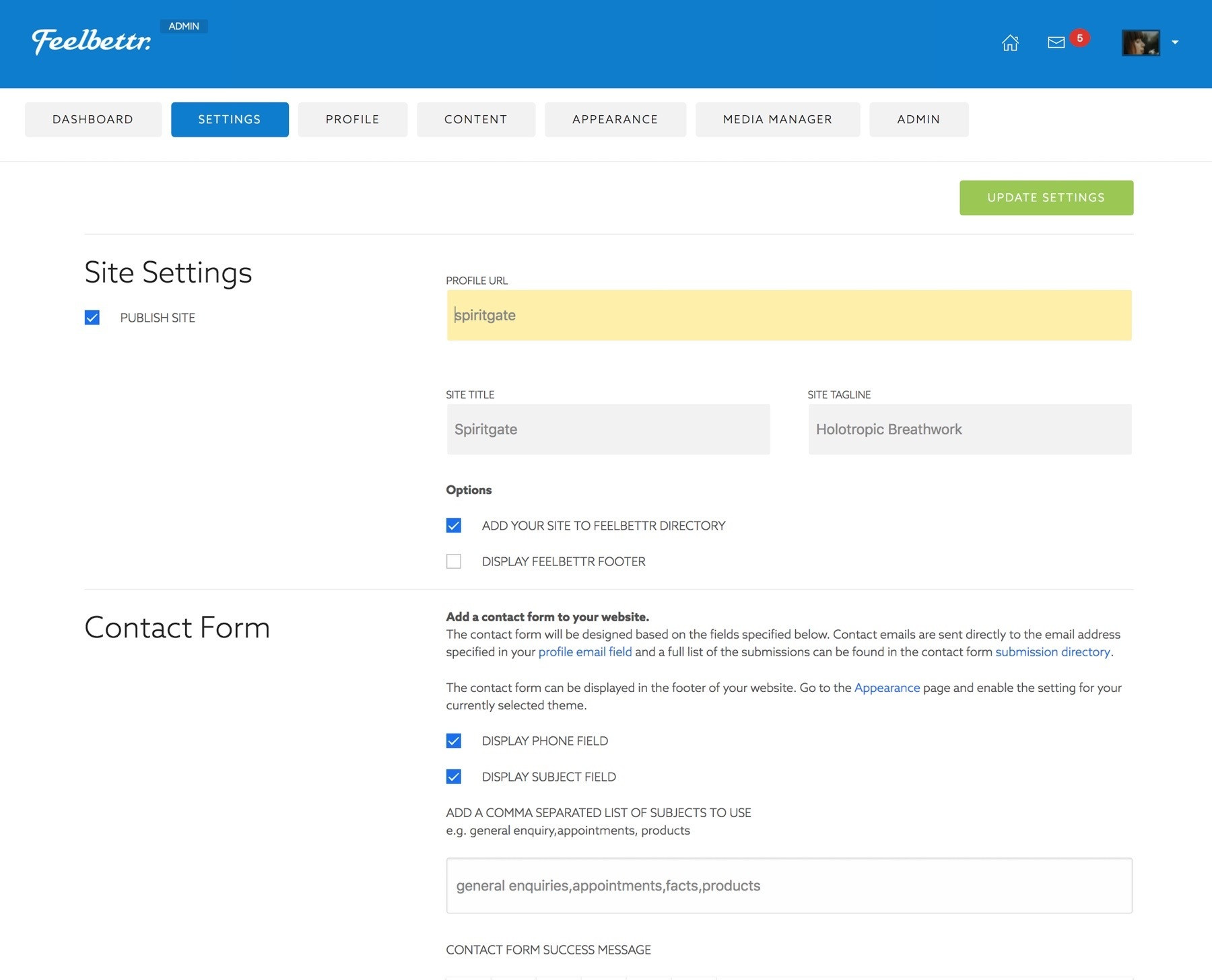 Media manager
All of the images and documents used on your site are handled in a central media manager.