14 day Free trial and examples now online
Written by Anthony Olsen on 02 Nov 2019
One of the key milestones I've been looking forward to in the eventual release of Feelbettr into the wild is the implementation of the subscription system as well as a page dedicated to showcasing the case studies for the Feelbettr platform.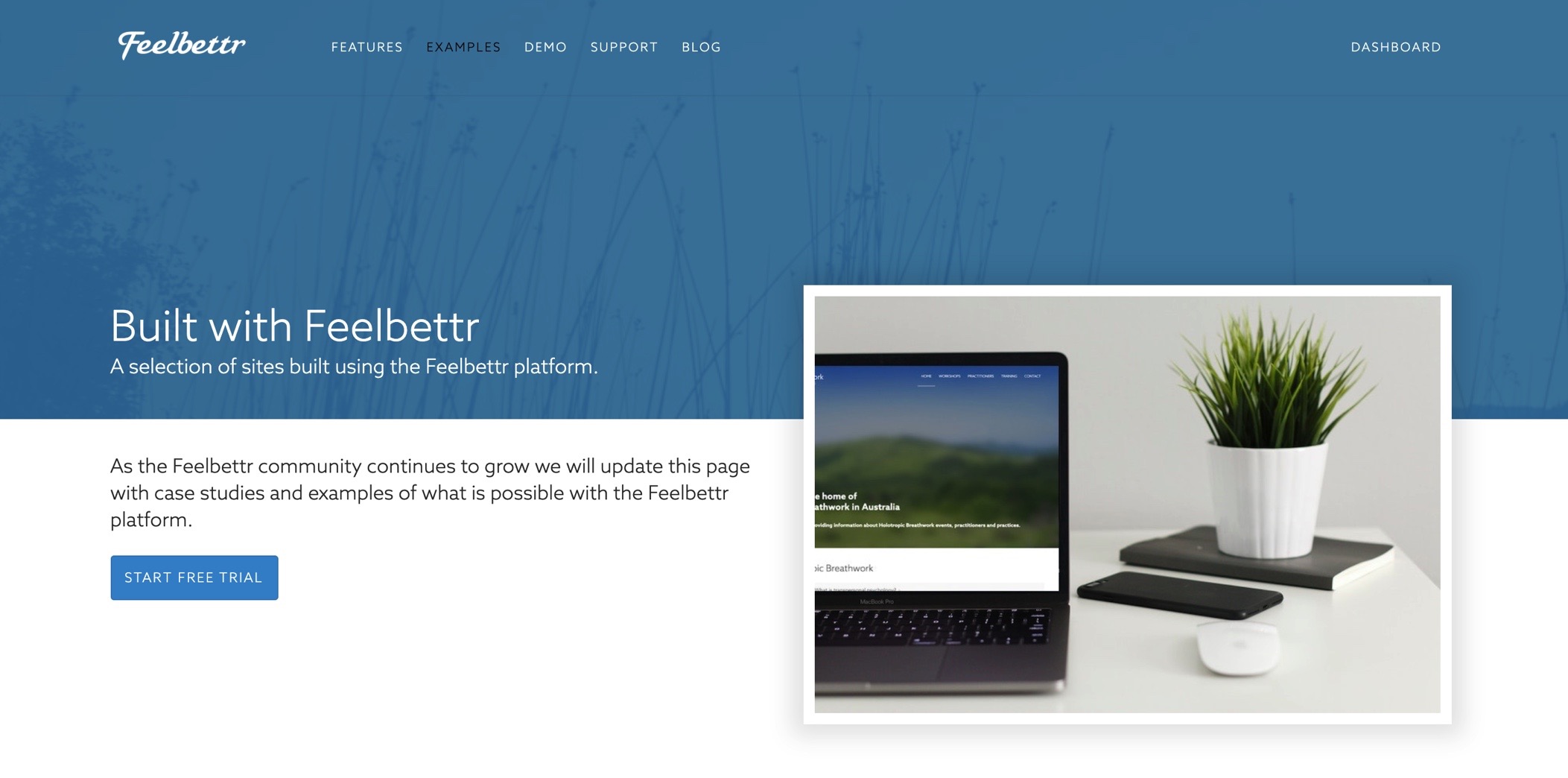 While this doesn't represent the official launch of the platform, it is a type of soft launch. There are still a number of things that require some polish but the system has been used by enough people for us to open the doors to those keen to get started building their site with Feelbettr. Users can start a free 14 day trial (with a credit card) to give the system a test run and for those who want to continue pay only $9 USD per month for a single user website (Solo) or $19 USD per month for a multiple user website (team).
Feelbettr Plans
The initial offering for Feelbettr subscribers will start at $9 USD per month and $90 USD paid annually for a solo level subscription. While the teams plans will start out at $19 USD and $190 USD per month and per year. These prices will likely be revised as the system begins to open up. You can start your free trial here.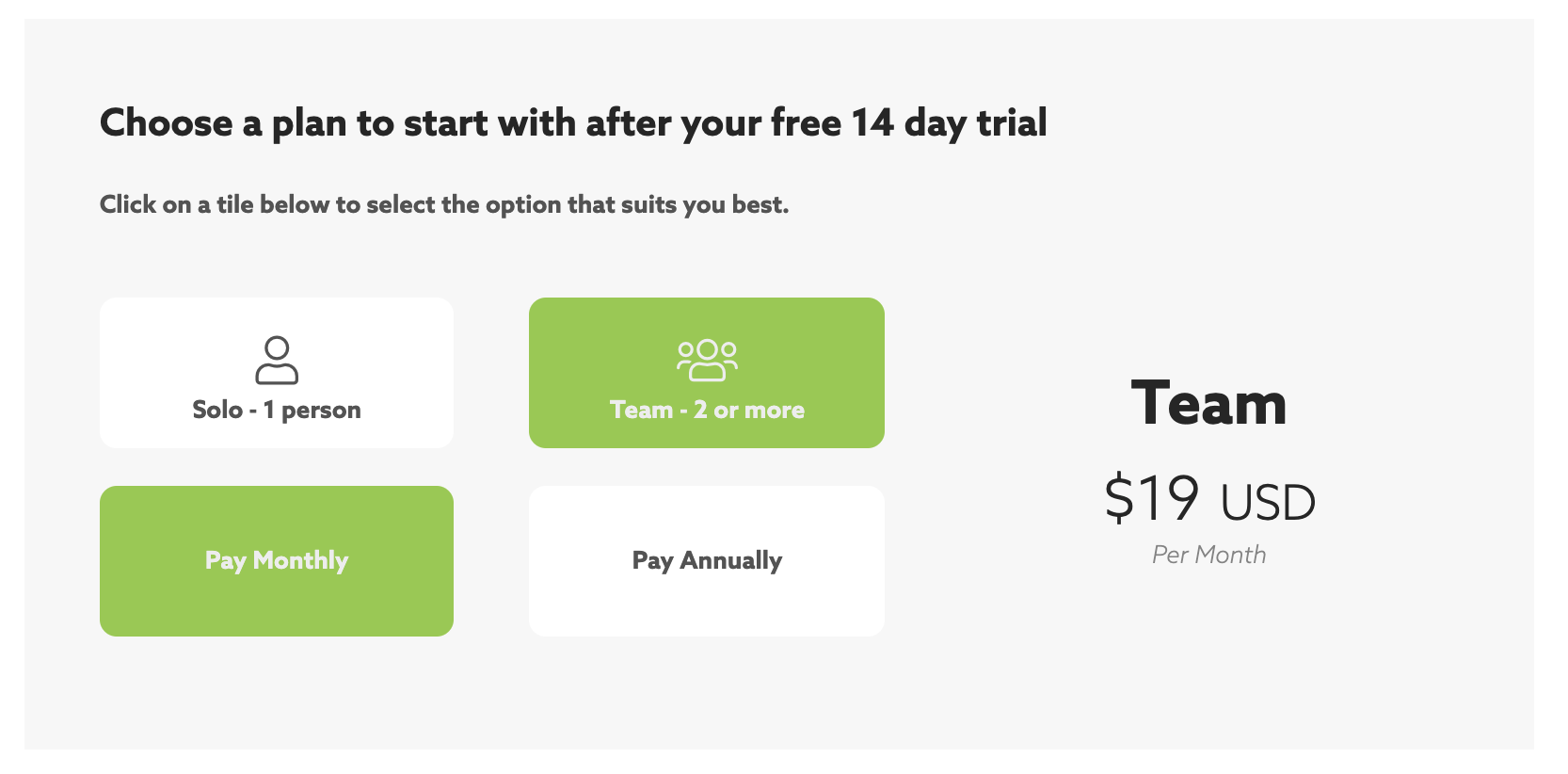 Feelbettr Example Page
To see what's possible to create with Feelbettr be sure to checkout the Built with Feelbettr page. It showcases many of the sites we have been using in the beta stage of development for the various use cases of creating a website for a solo practitioner or multi-disciplinary team.