New Appointment Booking System
Written by Anthony Olsen on 15 May 2021
We are excited to announce the availability of a new booking system for Feelbettr websites.
The booking system uses a simple drag and drop calendar in your Feelbettr dashboard to populate available appointments to be displayed on your website. You can add an unlimited number of appointments for an unlimited number of practitioners for an unlimited number of locations.
The booking system is made available to your clients / patients by the calendar widget. The calendar widget can be included on any page and displays the available appointments as per the screenshot below.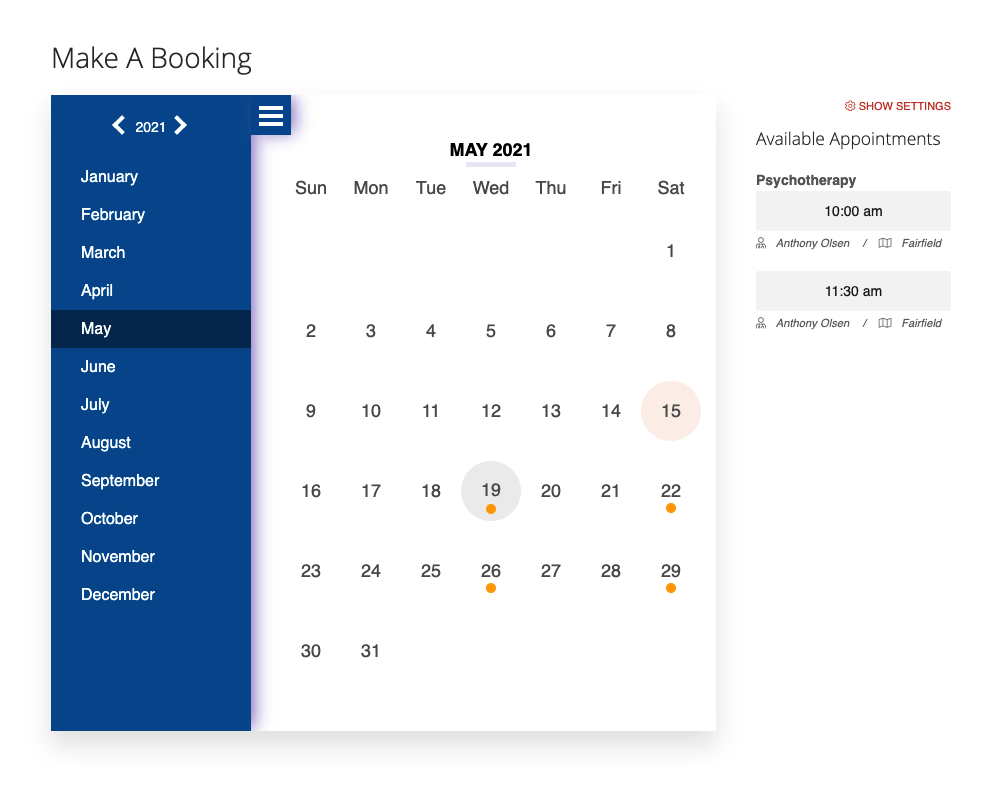 The client clicks to a day that has an appointment available - shown with a coloured dot. They can then click on the time slot and a form will automatically be shown allowing them to book that session.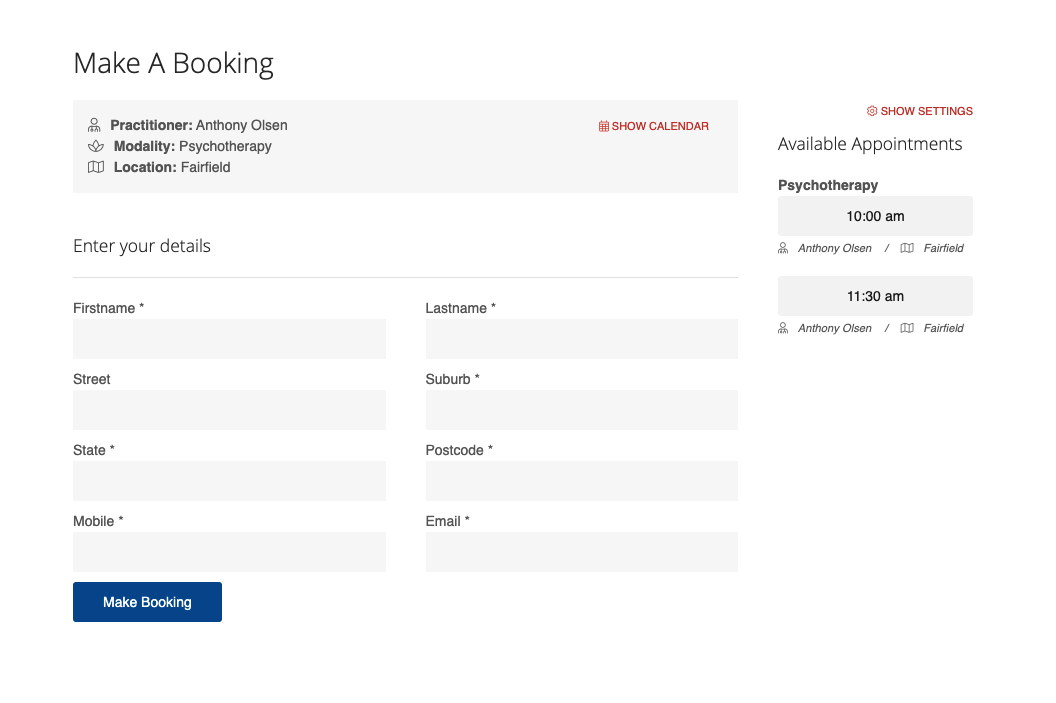 Once the client clicks the Make Booking button, an email is sent to you and your client to confirm the booking. The booking appears in the Feelbettr dashboard and in the calendar system alerting you to the fact that the appointment has been taken.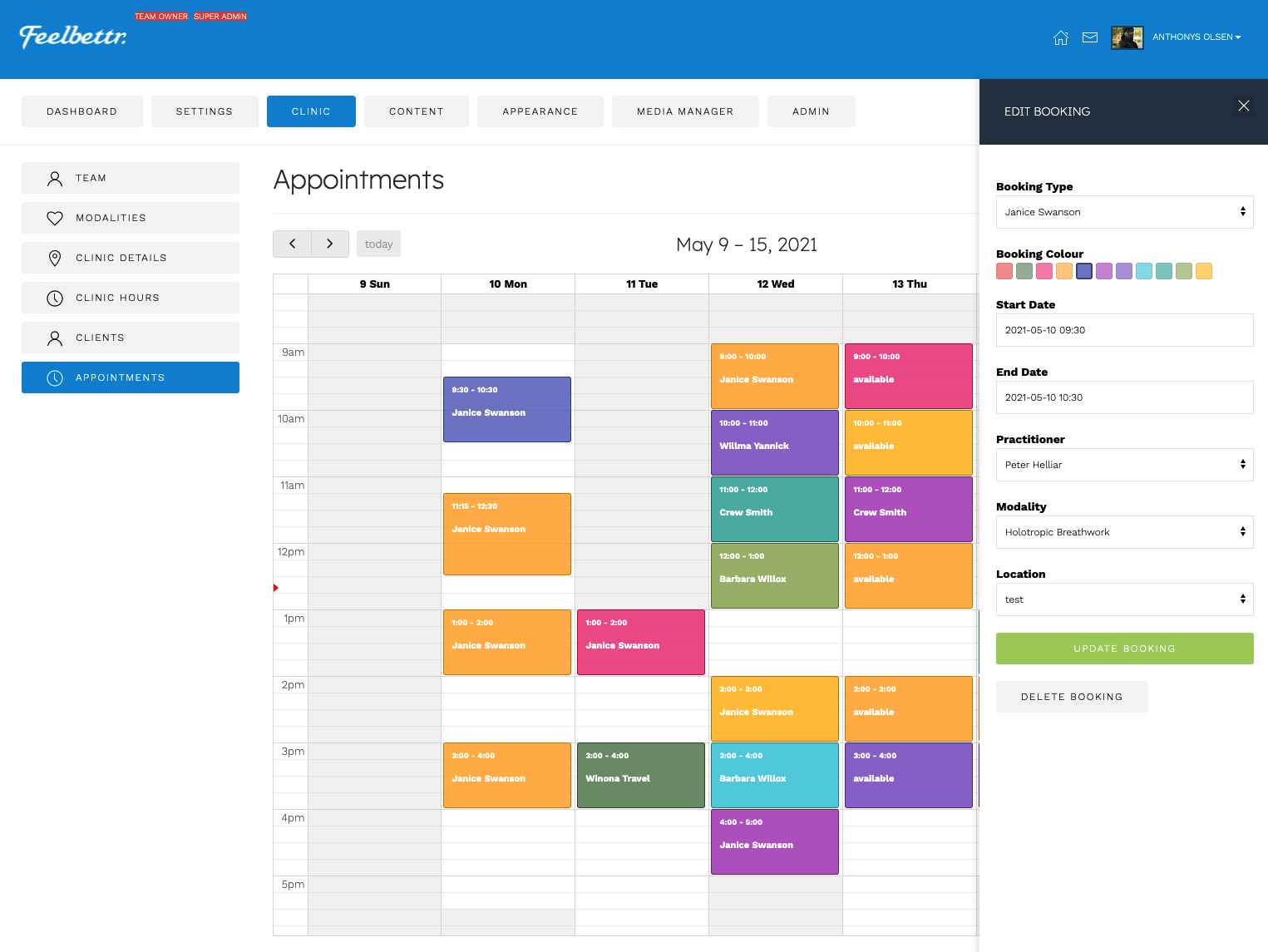 Administering the calendar
The appointment administrator is situated in the clinic area of your dashboard where you can add, delete or otherwise manage bookings. When you click on the booking in the calendar the booking form will slide out and show you all of the necessary details for that booking.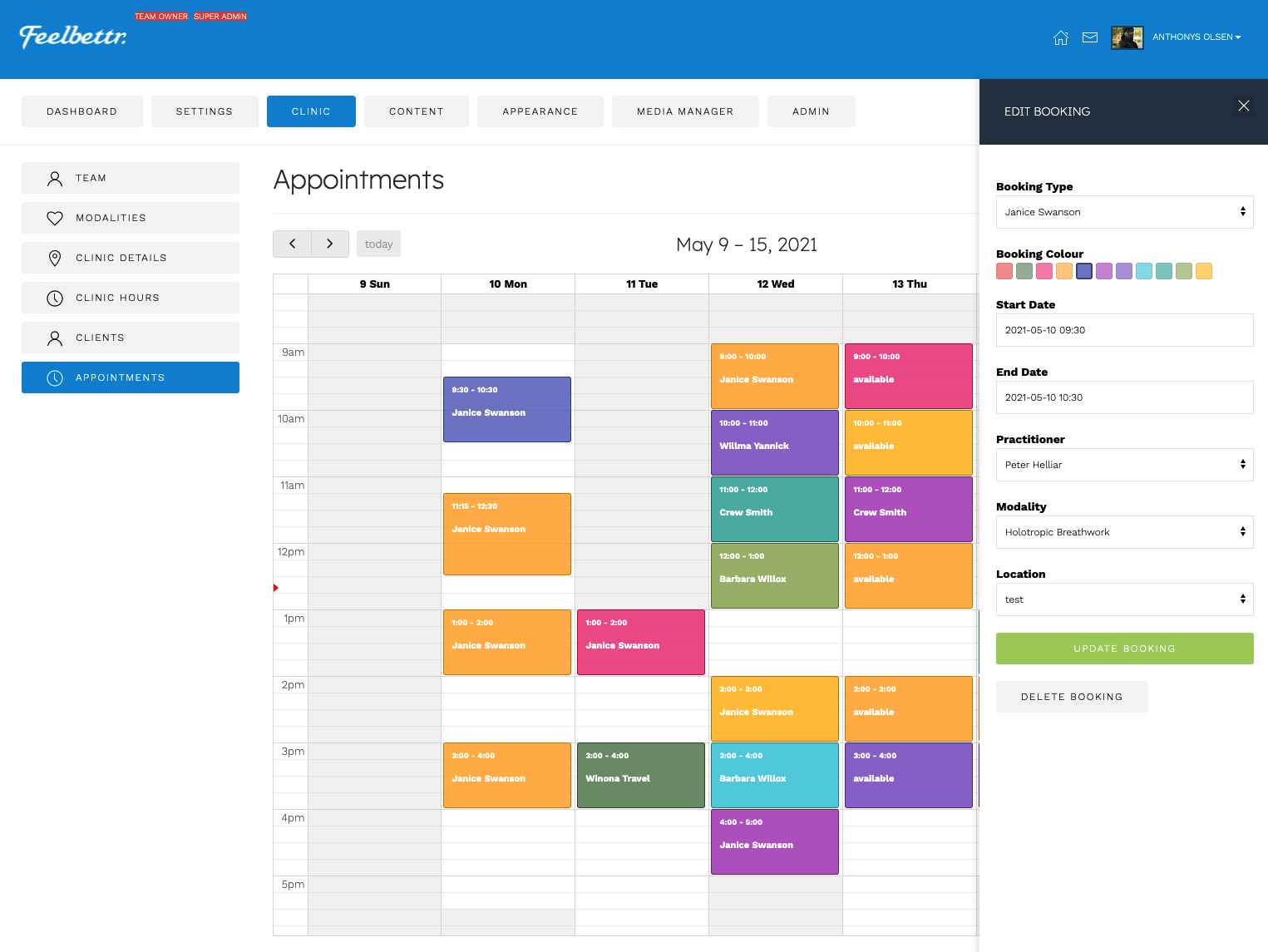 Administering clients and patients
Clients and Patients can be managed by the simple client directory that lists all of the available clients in your practice. Clicking on the manage client icon will open the client slideout form. Whereas clicking on the client history icon will display a modal listing all of the previous appointments for the client.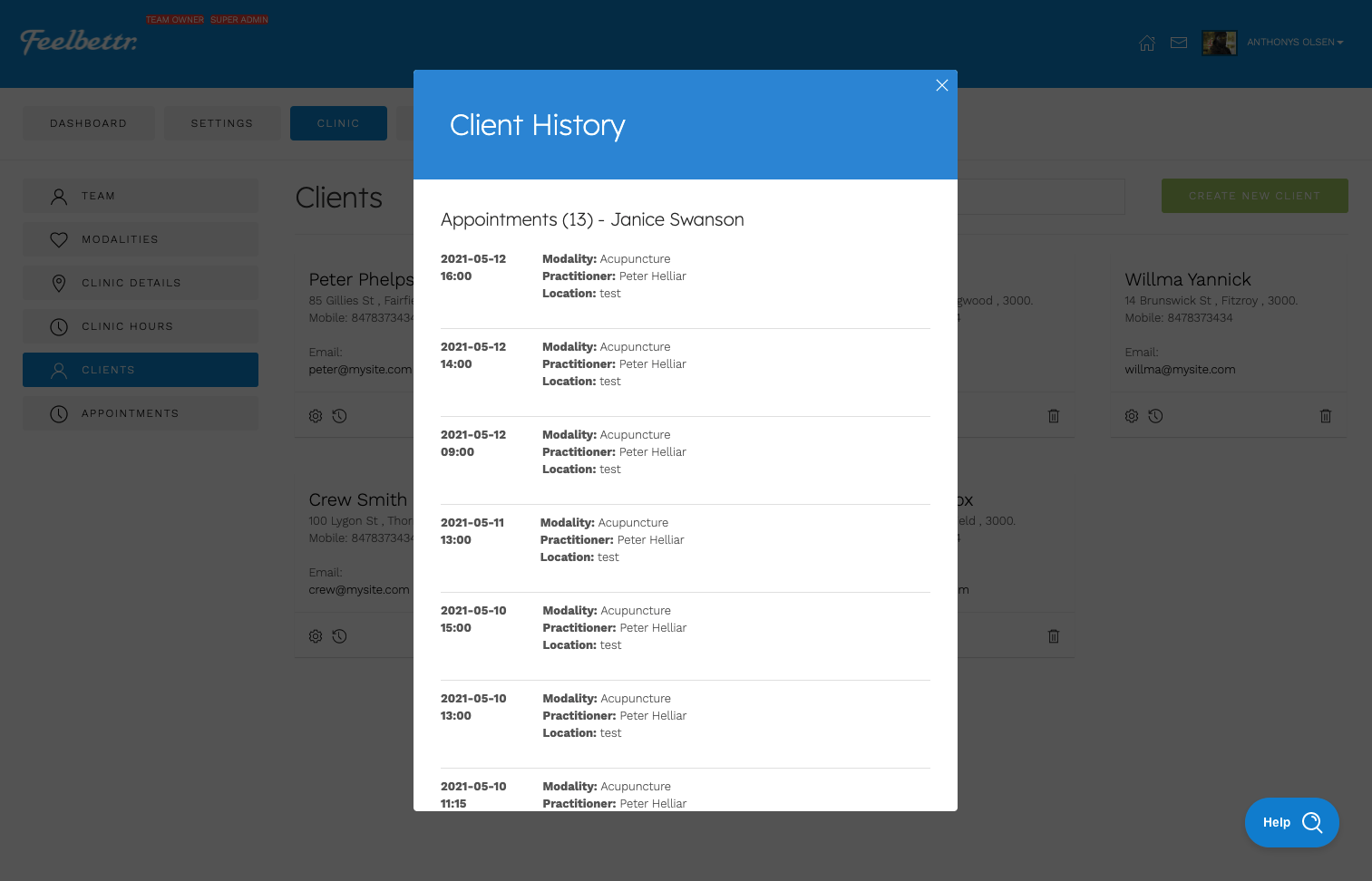 The Feelbettr booking system is designed to be a simple tool that aims. to make the process of booking via your website an uncomplicated process.