Some snapshots of the Feelbettr dashboard
Written by Anthony Olsen on 27 Jul 2018
Over the last few weeks I've been ironing out the kinks in the Feelbettr platform and one of the key areas to get some love was how the dashboard ddisplayed across a variety of screen types.
So as a little update to the progress on the whole system I thought I would tease you with some screenshots of the main dashboard panel across desktop, laptop, ipad and phone sizes.
If you are interested in getting early access and helping us to test some of the deeper functionality of the system please get in touch via the contact form. We are still hoping to gather a small group of ten naturopaths, acupuncturist, massage therapists, osteopaths etc who are willing to build their site using our new system. Anyone in this part of the testing process will receive their website for free and we will work with you to create the site you want using the tools we have developed.
The screenshot above is one of the test sites we have built using Feelbettr. I'm hoping to release it for you view in the next week or so. And meanwhile here are the screenshots ...
Desktop.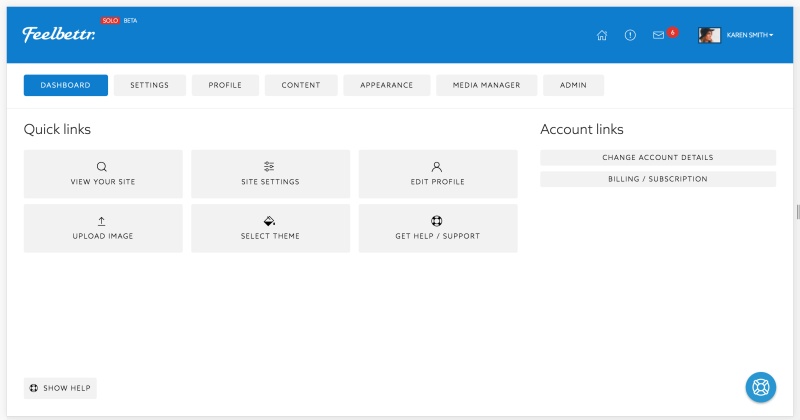 Laptop.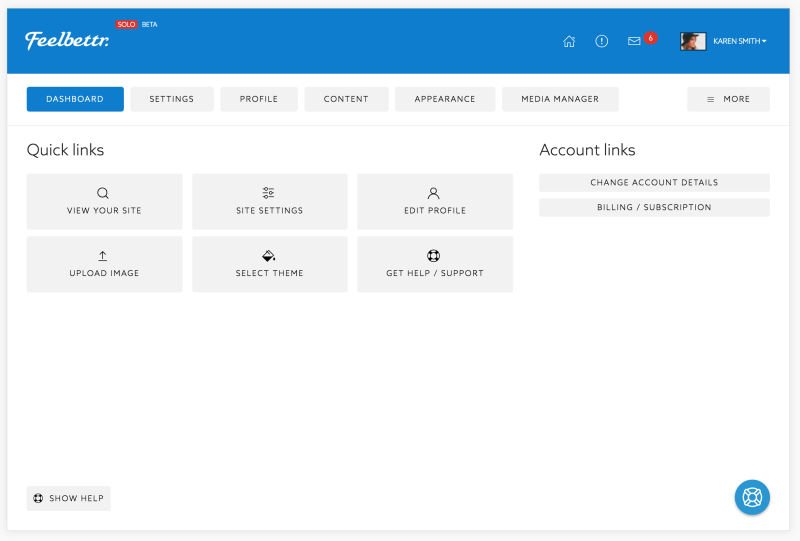 Ipad.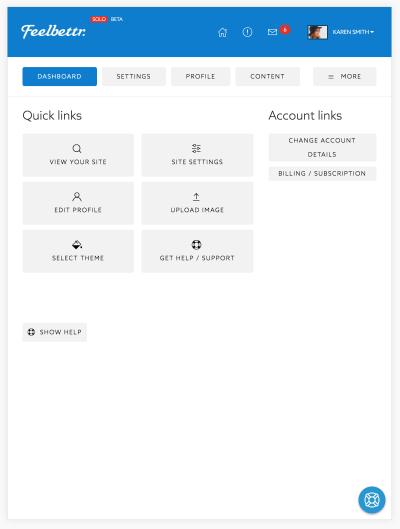 Iphone.