The Feelbettr themer is finished
Written by Anthony Olsen on 24 Aug 2018
One of the key features I wanted to add to Feelbettr was the ability to easily preview and control the look and feel of your site.
The page manager uses a pretty nifty drag and drop interface that I have yet to showcase but up until a week or so ago the theme panel was just a set of parameters with no real time view of what was happening on the front end of the website.
With the latest development push that is now a thing of the past and you can now preview the changes to your site's theme in real time and preview the changes before applying them to your site.
As you can see in the screenshot below the appearance panel now features a full live preview of your site with a selection of tools and options in the sidebar on the left.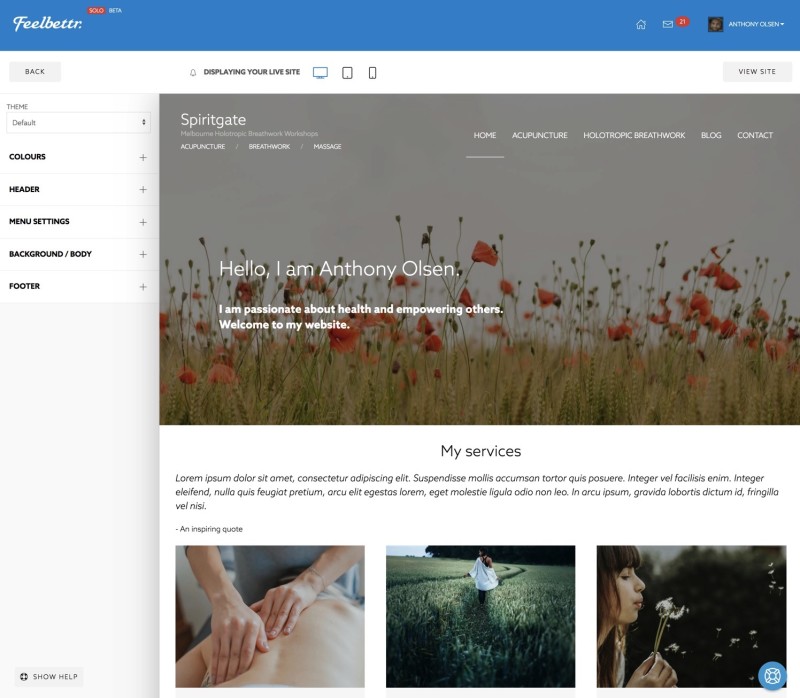 The options in the sidebar allow you to select the theme to apply to the page, the various colours for buttons and links, header layout and header options, menu settings, background image or body colour and the footer layout. Whenever a change is applied here it is applied to the theme preview so you get an instant sense of what the changes mean to your site.
The icons in the top row can be used to resize the window to display how your site might look on desktop, tablet or phones.The screenshot below shows the tablet icon is highlighted and the site preview has been resized to match an equivalent tablet width.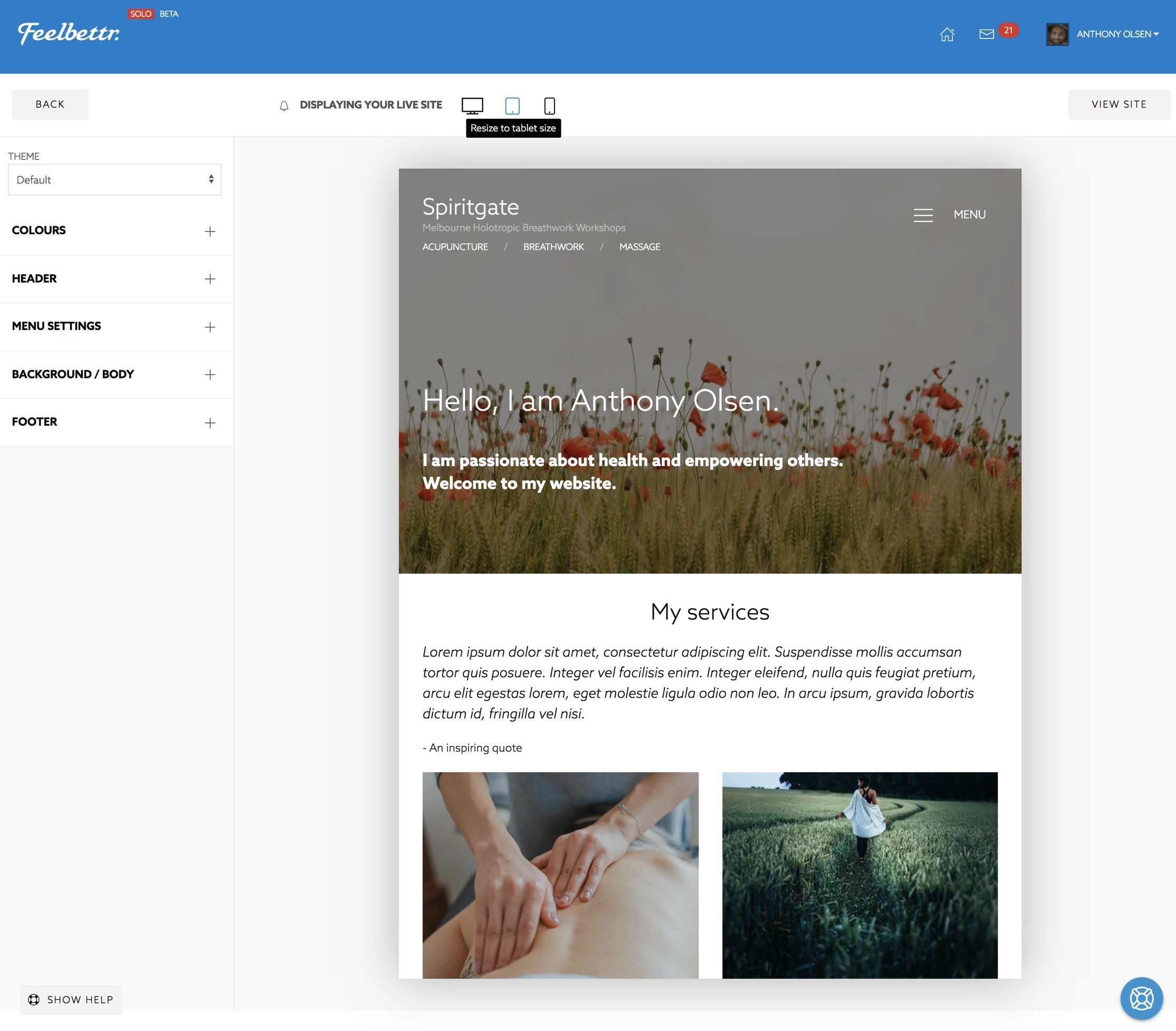 And the screenshot below shows the same site displaying in phone mode.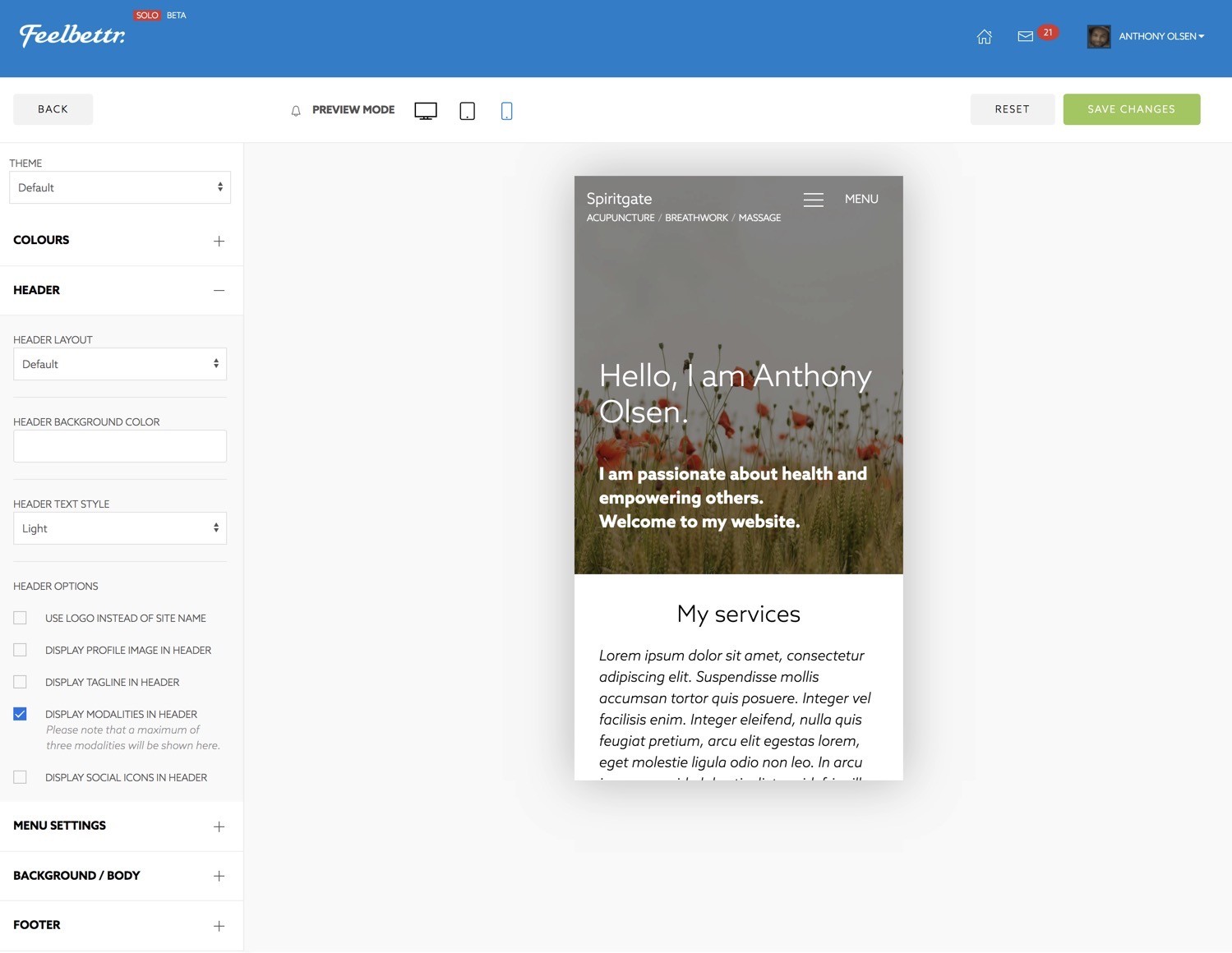 The theme options themselves are fairly straightforward and control the general look and feel for the site as a whole. The page editor allows fine tuning of fonts, colours and other layout considerations so the theme options here are quite minimal, but enough to make some key design changes to the layout. The colour picker is one of my favourite additions giving you an array of pretty colours to choose from.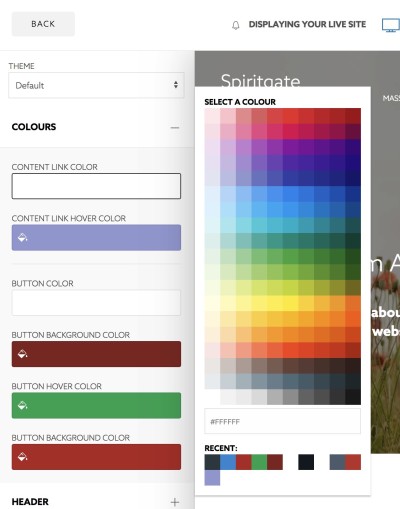 The next thing on my list is to fine tune the four themes we are going to launch with and then release the demo sites to the world. After that there are a few small tasks I need to complete and then we will be out of private beta and into the public beta phase. I am very much looking forward to that.